Visualise yourself sleeping beneath the rafters of a stunning converted olive mill
or being pampered in an exquisite guest room of a Provencal mansion.
Perhaps you'd like your own garden and pool,
there are many gorgeous properties to stay in Lourmarin ……
Rue du Temple, 84160 Lourmarin
+33 (0)4 90 68 06 69
Price: €110 -€186 per night, breakfast buffet €18.00 per person
Closed: mid January – February.
This charming, boutique hotel
in the center of Lourmarin 
is
 a converted old olive mill, 
full of ambience and character with 
17 rooms and 2 suites
A fabulous restaurant; beautifully presented, delicious regional food, excellent service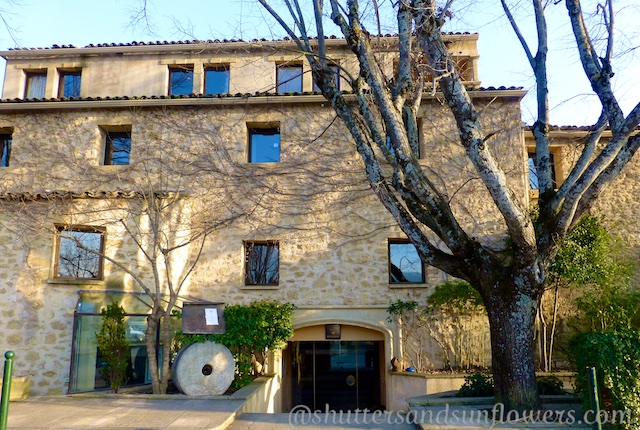 44 Chemin de Collongue 84160 Lourmarin
+ 33 (0)6 76 86 76 65  + 33 (0)4 90 77 44 69
Price: from €150 per room
Closed beginning of the year, check website for details.
5 luxurious modern bedrooms, within a traditional Provencal Mas.
Breakfast included, brunch on request €27.
On Tuesdays, a fabulous dinner is served in the garden, €75 per person
Lovely pool and gardens to relax in, o
n site massages can be arranged. 
Impasse du Pont du Temple, 84420 Lourmarin
+33 (0)6 09 16 9180
Price: €170- 250
A beautiful, historic mansion offering accommodation in 2 elegant rooms.
Decorated with exquisite taste by your charming hostess,
for whom nothing is too much trouble.
Breakfast included, brunch available on request €18
Puyvert  BP 32 84160 Lourmarin + 33 04 90 09 97 40
Price: from €160
Closed November – March, check website
An exceptional place offering varied options;
Stay within the honied walls of an old Mas
or at the neighbouring old domaine,
both minutes from Lourmarin
Rent the newly renovated, chic apartment in the village.
Enjoy the pool and the gardens from the shade of the old truffle oaks,
it will be hard to tear yourself away!
LOURMARIN PROPERTY RENTALS
I wouldn't blame you for wanting to stay longer
to rent a property and immerse yourself in Lourmarin's ancient charm.

Walter manages a great selection on Rent Our Home in Provence.
He will greet you with a warm smile and offer invaluable local advice.
If Walter's beautiful properties are not available, check out homeaway.com and airbnb.com
Here are our 'Home away' favourites.
and the surrounding area of The Luberon, Provence here.