Strolling around York, one of England's finest cities, steeped in a rich history, 2 days before Christmas, one is transported back into the past. Originally founded by pre-Roman Britons, York owes its legacy to the Romans who named it "Eboracum" and made it their British capital until 410 AD. It is still possible to walk their city walls today.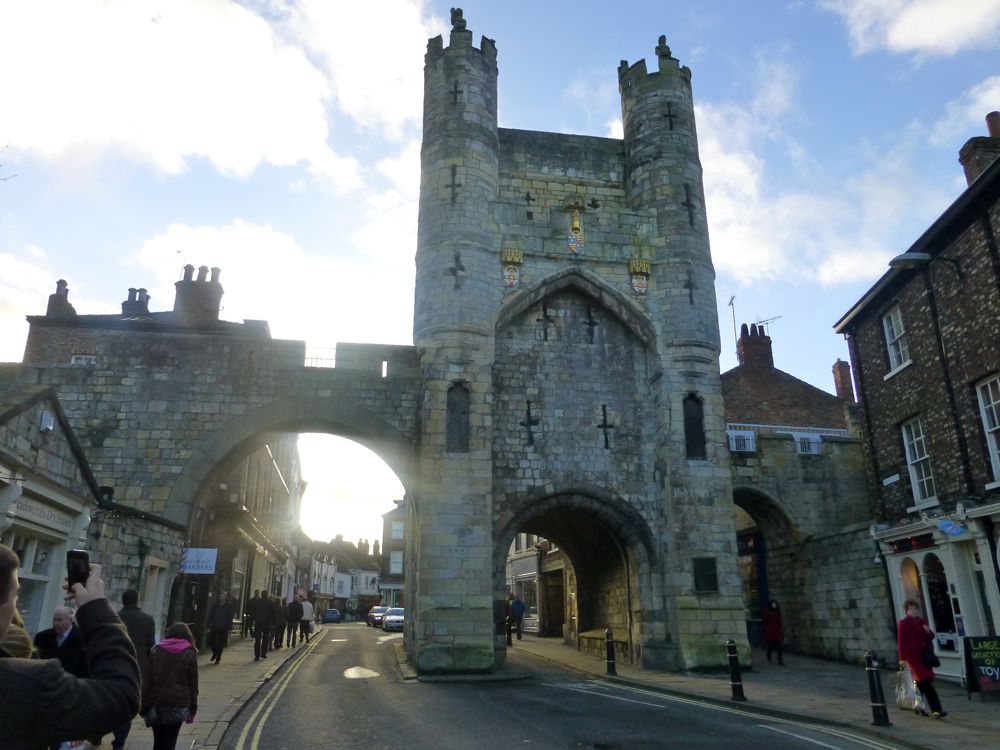 When the Danish Vikings, invaded York around the mid 9th century AD, they changed the city's name to "Jorvik", from which the present day name of 'York' is derived. Two hundred years later, after the Norman invasion, William the Conquerer made medieval York his northern base. York became a flourishing port, and an important economic and manufacturing center, wool was woven in York and a thriving leather industry developed. There were also many other craftsmen; butchers, bakers, blacksmiths, coopers, goldsmiths, barber-surgeons, By the 13th century York had 2 annual fairs with people attending from all over Yorkshire.


One of York's most beloved and admired famous streets, The Shambles, with its splendid overhanging timber-framed buildings also dates back as far as the fourteenth century.

The Shambles, York, 2 days before Christmas

In the late Middle Ages several great buildings were built, including The Guildhall, 1453 and York Minster, 1220 -1472 the Archbishop of York becoming only second to the Archbishop of Canterbury in terms of religious influence.

The Guild Hall, York

At the end of this period, during the War of the Roses, York was a center of power for the Lancastrian cause and although united under the Tudor Rose, York suffered under Henry VIII's reformation when a great deal of the city was destroyed. Ironically York was the birth place and home of Guy Fawkes, who in 1604, tried to undo the religious changes bought about in Tudor England in his failed attempt to blow up the Houses of Parliament in London, an event remembered each year ever since on November 5th with fireworks and parties all over Britain – Guy Fawkes or Bonfire night.
During the Georgian Period York again began to prosper. The Assembly Rooms, near York Minster were built and York's first Newspaper, The York Mercury was established. At this time, Dick Turpin, Britain's most notorious highwayman was imprisoned in the city. During the Victorian Age, York became a main railway hub for the North making it more of an important industrial city.


York today remains a vibrant and beautiful city. Much of its medieval heritage has been preserved buildings and cobbled streets admired by visitors from all over the globe. Dominating the skyline on every corner is the magnificent York Minister a fine tribute to Gothic architecture and a stunning cathedral building.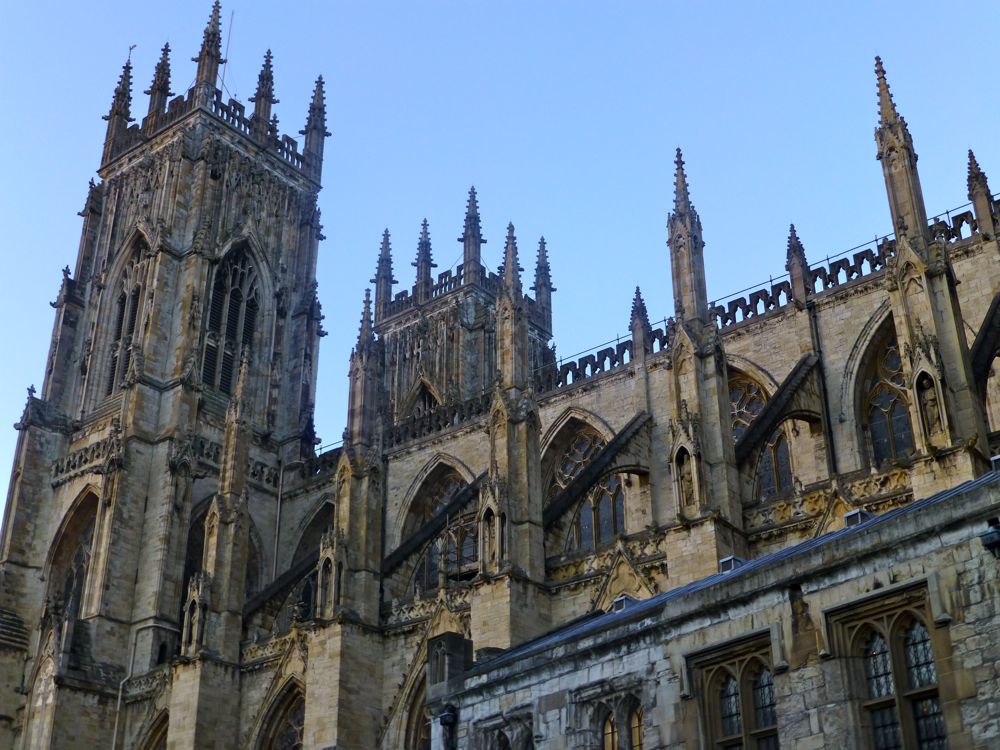 Inside its soaring stone arches we were able to attend a beautiful Christmas 9 Lessons and Carol Service. The sweet voices of an English cathedral choir filling the cloisters and our hearts with the true spirit of Christmas, peace and love.