Back in March I wrote about the excitement of returning somewhere special, to Lourmarin, quoting from Daphne du Maurier's 'Rebecca'"Last night I dreamt I went to Manderley again." I also mentioned that I had an appointment with a real estate agent….
A great deal has happened since then, but it all began with an email from our charming, Swiss friend Walter who manages several Lourmarin rental properties, many of which we have rented. We met in 2013 through my blogging friend Susan, do read her recent post 'Better call Walter' it sums him up perfectly!
A while ago we had mentioned to Walter that we'd love to find a small pied-a-terre in this village which had so captivated our souls.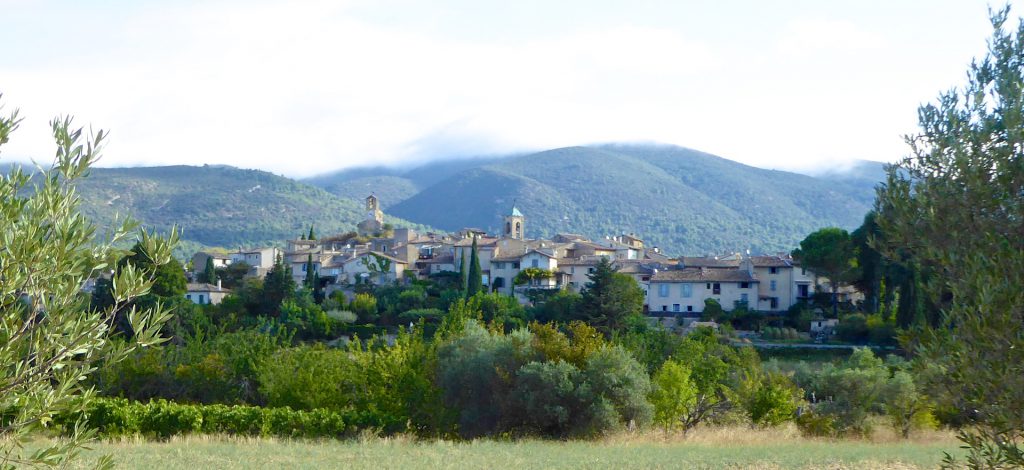 We thought our wish list, was fairly modest; just two bedrooms, a terrace and of course Chris said he'd love a garage!
Walter laughed, remarking "mais oui, this is the dream of hundreds and as for finding a village house with a garage, there are hardly any, c'est impossible!"
But even Walter surprised himself, for in early March he wrote to us; "It is a miracle, I find for you the house of your dreams but if you want it, you need to catch the plane and come, you have only a small time to say 'yes'."
So that is how, despite the blustery March weather, we came to be sitting outside our favourite Lourmarin café, Café Gaby, sharing a bottle of rosé with Walter ( in the orange sweater), the owners of a two bedroomed house (with a terrace, a garage and bonus, a cellar) and their immobilier, the lovely Gilberte, (next to me) to celebrate our signing of the Compte de Vente. That's the part of buying a house in France when you legally agree to start the transaction. Thirty minutes earlier we had sat together in the Notaire's office and with much signing and stamping of papers had started the process.
We had ten days to change our mind and with a prospective renovation to complete we needed to understand exactly what we were committing ourselves to. With Walter's assistance we met with plumbers, builders and electricians, the kitchen and bathrooms needing a 'little' updating!
Despite our inadequate French we managed to understand and agreed to proceed. We closed the blue door beside the cherry tree blossoms at the rear of the house and put the coordination of the project in Walter's capable hands.
After we had left I wondered whether I had dreamt the entire thing. It felt like we had just been participants in someone else's story, how could we have possibly agreed to buy a maison de village in Provence? Were we really buying a little house on this street in Lourmarin, had we taken leave of our senses?
Our little maison de village didn't become ours until early June at which point, as Walter said, we 'attacked' and the work commenced.  As our shopping list grew so did our French vocabulary ~ sèche serviette électrique (electric towel rail) carrelage (tiles) comptoir de cuisine, (kitchen counter) naming but a few additions to our repertoire! Somehow during a further two trips all those endless decisions were made. Eventually the new bathroom began to take shape,
the new stair case immerged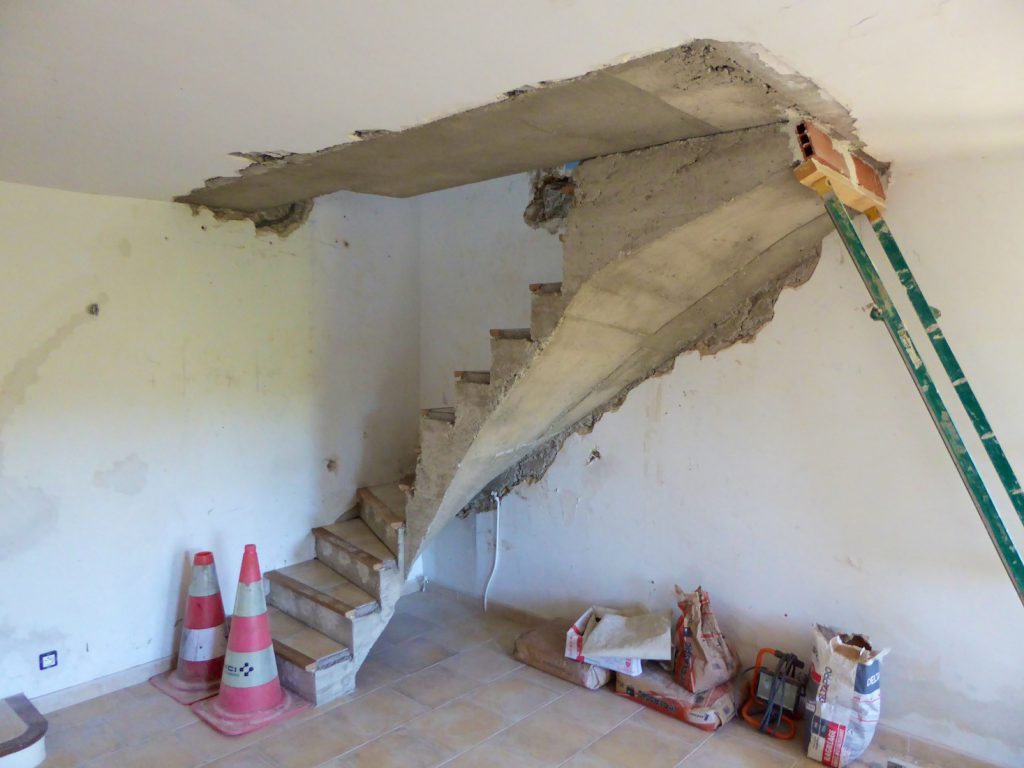 and the demolition work for the new kitchen was completed.
Like any renovation it's had its trials, made more challenging by being so far away and of course we could never have done it without Walter.
We've now had just 6 nights in our little house, it's not all perfect, it's not all finished but it's ours. We have our very own maison de village with a terrace, a clay tiled roof, pale blue shutters
and when the season allows I will fill it with vases of smiling sunflowers. Our fairy tale village is just a mere two minute stroll away, it's a dream come true, we have bought a house in my special place, in Lourmarin.
Next time we'll peek inside.
What do you dream of? I hope you can make it come true too?