Wherever I might be, I like waking up early on a Saturday morning before the rest of the house has stirred, outside still dark and mysterious. I like being able to make a leisurely pot of coffee knowing that there are no deadlines to meet, no urgent time agendas to hurry me along. I like knowing that whilst I am bustling about, my family is still snuggled up, safe within the walls of our home, temporary or otherwise, its strong arms holding us within its protective embrace. I like knowing that a new day looms ahead; like an artist's blank canvas, for each one of us to create a unique and individual picture

Popfosters Barn in the Cotswolds
As the enticing aroma of fresh coffee fills the air, familiarly comforting gurgles emanating from the machine, I stare out of the window watching the shadowy sky slowly become consumed by a soft pink haze. Outside all is still; the only sound is the faint chattering of small birds. I ponder upon mother birds fluffing up their feathers as they tweet and peck at their small broods, much like I have done in the past with my own children, dragging a comb through a stray lock and straightening an askew school tie as breakfast is greedily consumed. I wonder what that equivalent is to toast and cereal for our little feathered neighbours and as the coffee machine announces its completion with a final resounding burble I smile to myself at my mind's meanderings.
Turning away from the window the sun begins to appear in a warm, orange glow. I shuffle in slipper-clad feet towards the fridge. In this cosy, rustic barn, straight out of the movie 'The Holiday', from where we are exploring the Cotswolds, the said appliance is humming good naturedly from under the counter. Grabbing the milk and a mug I pour my coffee, relishing its fragrant warmth and stare absent-mindedly at the honey coloured stone wall in front of me. I ponder on the day ahead thinking of this sumptuous region I am about to explore, the ancient churches, meandering village streets, stone mullioned windows, thatched roofs……….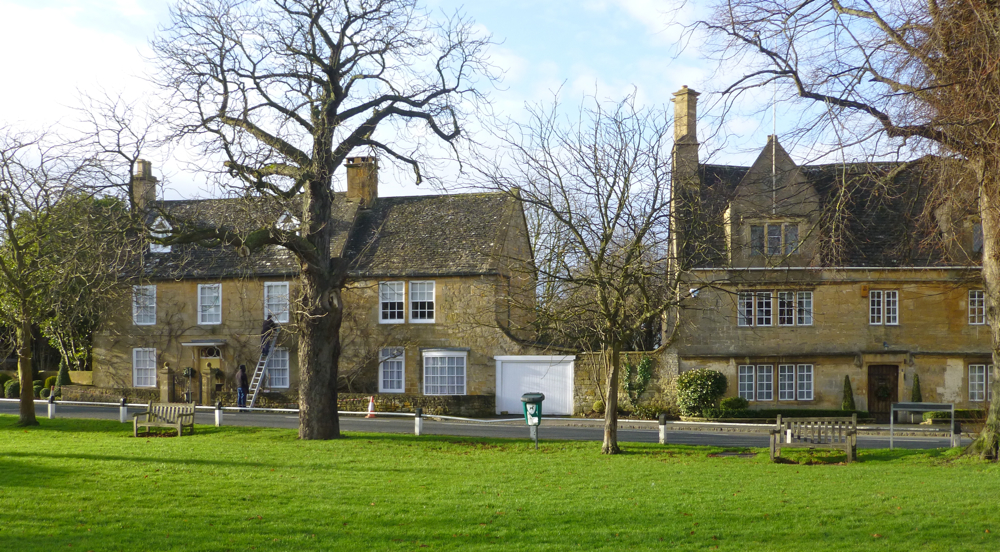 Yet even I, proud and reasonably well informed Brit that I am, will be taken by delighted surprise at the charm and unspoiled natural beauty of places like Chipping Campden, Broadway, Snowshill and The Slaughters . Later I will be exclaiming to my rather startled family (although less startled daughter!) in the words of one of the most famous literary men ever, a native of these parts, 'This Blessed Plot, This Earth, This Realm, This England"– William Shakespeare, Richard II.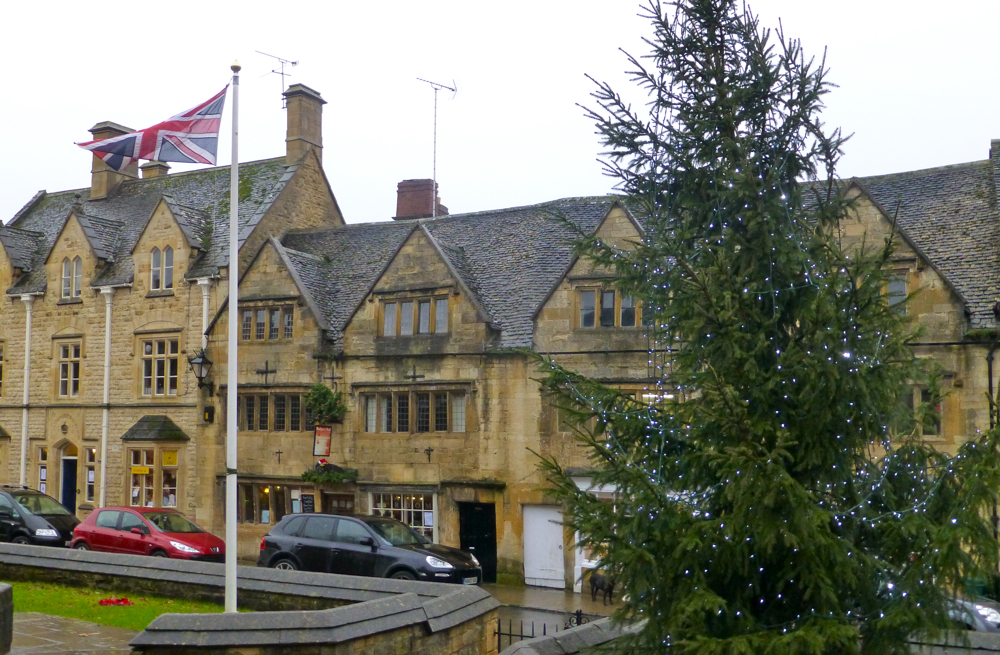 Chipping Campden, in the Cotswolds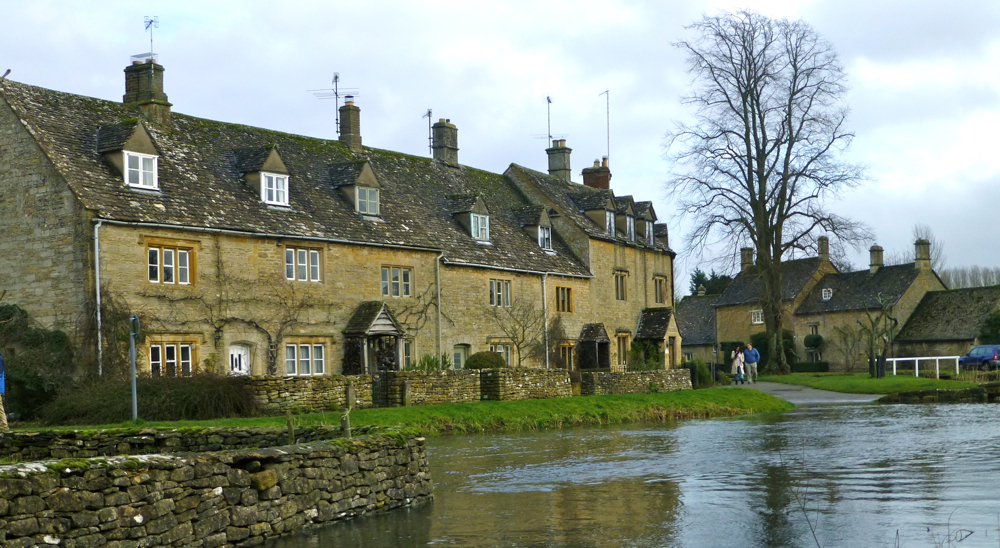 Lower Slaughter in the Cotswolds

Broadway, in the Cotswolds
The Broadway Deli  

Broadway houses at Christmas