As you read this just after Christmas, I hope you have been sprinkled with the magic and wonder of the season, surrounded by those you love and the joy of giving and receiving. People all across the globe, have celebrated this wonderful day, blending the traditions of their families, handed down to them through the generations. We gathered together in our Californian home, to enjoy a very English Christmas, with roast turkey, Christmas pudding, mince pies and Christmas crackers. Living in San Francisco, one of the world's most beautiful cities, I thought I would share some of the sights of the season from this beloved destination.
The Ferry Building
San Francisco's Ferry Building, shown above, was opened in 1898 as the main arrival point for anyone arriving by train from the East, it is now a wonderful, gourmet food market. Never more enticing, strolling its lofty arches, than at Christmas!
A handcrafted bakery


A wine shop, paying tribute to vintages from across the globe!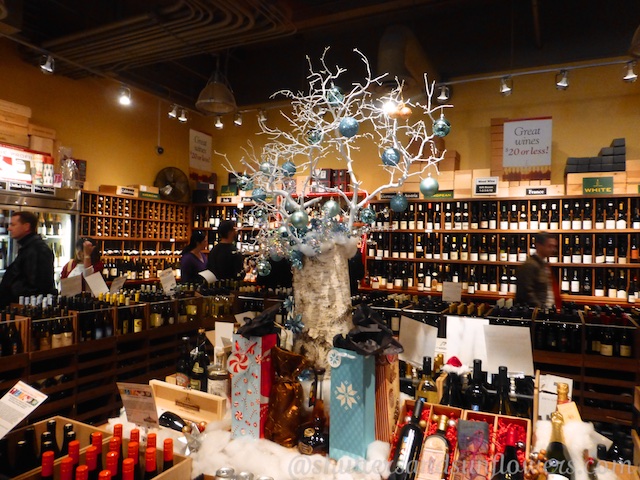 A Florist and grocery store.

California Street
A short walk from the Ferry Building, along Market Street, takes you to California Street, down which one of the city's famous cable cars (click here for a YOU-tube descent!)descends.


Passing the uniquely styled San Francisco properties.

Grace Cathedral
The majestic Grace Cathedral dominates the square at the top of California Street,


beautifully adorned for Christmas,


its Christmas tree swathed in messages of peace.

The Pacific Ocean
By the Pacific Ocean in San Francisco, the Golden Gate Bridge just visible in the distance!


Overlooking the rugged cliffs and its coastal walks.

Where the blue skies and palm trees make it still look like summer.

Close by, the fire department is decked out for Christmas!

Union Square
As dusk envelopes the city, the twinkling lights and Christmas trees of Union Square remind us of the season.


The stunning tree inside Neiman Marcus


and finally Christmas wishes from this enchanting, native bird of California, the humming bird, whom I captured hovering by the ocean singing to you all, wherever you may be, "Merry Christmas, peace, health, prosperity and God bless us everyone!"
Download the San Francisco Travel Guide  here, suggestions for where to stay, where to eat and what not to miss!