The Côte d'Azur or 'French Riviera', as called by Les Anglais, is a region of startling contrasts. From its dramatic coast line of rocky cliff tops to gentle sandy beaches where the sea gently laps and the sun soaks into your pores. Glamorous resorts, bustling cities and village perchés are all part of its make up. This sunblessed eastern corner of France, the Côte d'Azur, an illustrious stretch of coastline from Cassis to Menton, could take a life time to explore. A favourite of artists, writers and initially a haven for just the very rich, the Côte d'Azur is infused with the scents of lavendar, olives and pine and just like the rest of Provence it is beautiful and intoxicating………….
Roquebrune-Cap-Martin
Roquebrune-Cap-Martin, is a picturesque medieval village nestled between stunning Monaco and bustling Menton, minutes from the Italian border. Over the years Roquebrune-Cap-Martin has been owned by the Grimaldi Family, the Italians and the French, who each in their own way have contributed to the charming little squares, beautiful fountains scattered here and there and ornate wrought-iron balconies. As you explore its deep vaulted passages, like the Greeks and Romans before you, you find yourself becoming entranced by this sun-drenched idyll which clings to the cliffs above Monte Carlo.


Wandering Roquebrune's narrow, stepped, stone streets, just one person wide, you wonder about all those who have trod these worn paths before you. Pausing momentarily in the shadows, a respite from the midday sun, the stillness and ancient heritage envelopes you. Only the gentle scuffle of a leaf, caught in the breeze, twirling somewhere behind you and a faint distance birds' chatter fills the air, the village seems deserted.

Yet just a few paces away you turn a corner, suddenly dazzled by the vibrant provencal sky, to find yourself immersed in a lazy lunchtime of Roquebrune's central square, tucked in between its chateau and high protective rocks.

Hotel du Grand Cap Ferrat
Further along the coast towards Nice is one of the Cote d'Azur's most spectacular destinations, Hotel du Grand Cap Ferrat. Expensive and beautiful yet at the same time serene and discreet, an atmosphere of timeless chic, no wonder this a favourite escape for the rich and famous! In nearby St-Jean-Cap-Ferrat you almost expect to bump into David Niven, Somerset Maugham, or Charlie Chaplin, all of whom had homes here!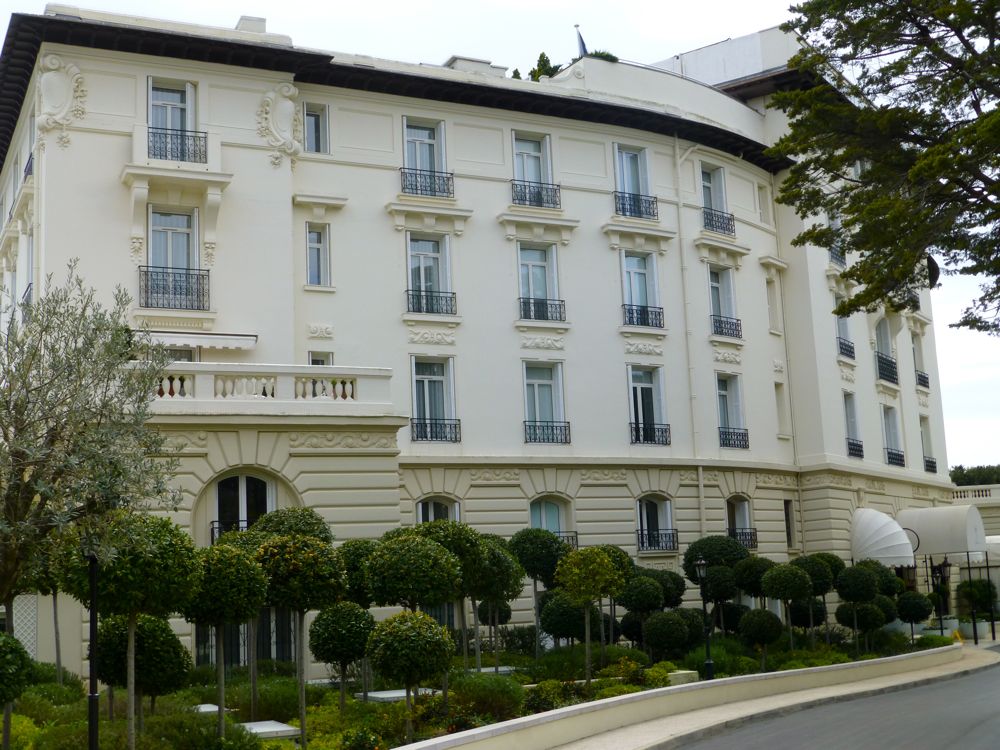 The elegant hotel lounge tempts you to order an English tea before retiring to one of the hotel's sancturies to slip into a silk evening dress for cocktails and then dinner.


The immaculate hotel gardens scented with jasmine and rosemary offers shady recluses to read your book undisturbed. Beyond the pool and the glistening Mediterraean beckons.


Just looking at this makes one want to recline on one of the loungers, close ones eyes and relax!


Leaving St-Jean-Cap-Ferrat behind us, the coastline before Nice bends and twists, revealing small, quaint habours on almost every turn.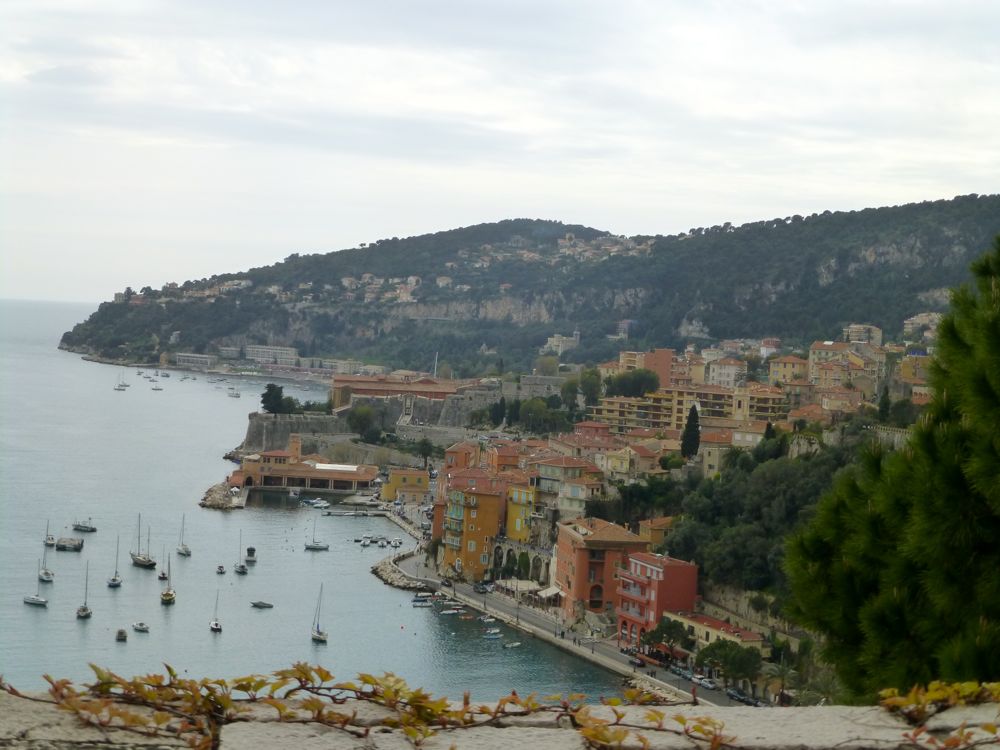 Valbonne
Valbonne, meaning the 'good valley' is another favourite spot about 20 minutes along the coast from Nice towards Antibes, just slightly inland. Traces of settlement here dates back to the Iron Age. This charming, splendidly preserved village showcases provencal architecture, shopping and delicious food. In stark contrast to its neighbour, the 1970s built high tech centre of Sophia Antipolis. Its name, Sophia Antipolis, was adopted from the ancient Greek colony of Antipolis which resided in nearby Antibes. Today, Sophia Antipolis has became an important site of research and development, the 'Silicone Valley' of France!

Mougins
The delightful village of Mougins sits back on the hill from Valbonne closer to the coast, just 15 minutes from Cannes. Mougins also enjoys a rich historical heritage having been occupied prior to the Romans. For centuries afterwards Mougins was a sleepy backwater and for a long time the home of the local Monks of Saint Honorat. During this period, Mougins became a fortified village enclosed by medieval ramparts, parts of which still exist today. Surrounded by forests, the village has an abundance of pine, olive, and cyprus trees and provencal charm, a favourite spot of mine!