The Luberon Valley is a gently folded landscape resplendent with vineyards, abundant fruit trees and timeless perched villages. When I am there I never want to leave. Have you ever contemplated moving somewhere else and living a totally different life? Especially when you are visiting somewhere that has filled you with immense joy? Maybe on a 'Robinson Crusoe island' where crystal, blue water has lapped over your toes as your feet have sunk into warm, white sand or on the majestic slopes of a ski resort or amongst the mysteries of an ancient city? Normally, much as we might like to dream, however hard we try to rationalize a decision to make such a dramatic move, we end up deciding "this place does not fit into my life." In truth, for most of us "it is your life that does not fit into this place", but could it…….?
Provence's Luberon Valley is quiet alluring  and I think I could easily make my life here amongst the cobblestones and vines

and in the summer, endless fields of fragrant lavender.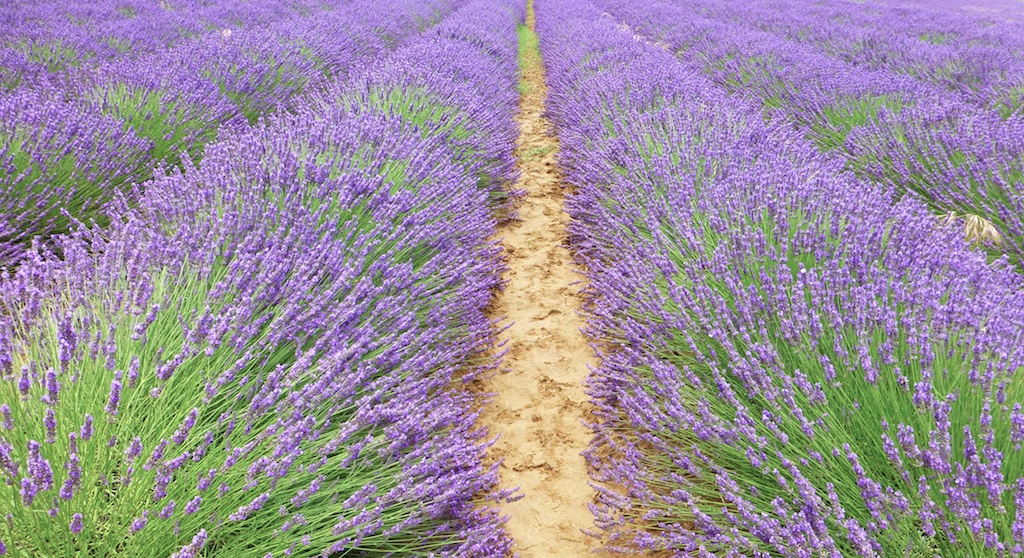 Of couse the place that speaks most to me is Lourmarin. In returning there again I feel as if I am stepping towards making 'my life fit into this place'. Click for location map of Lourmarin  

But why? I already live under a cornflower blue sky, surrounded by beauty, in a house full of locally picked sunflowers, very close to rolling vineyards and the dramatic beauty of the Carmel coastline. In Provence, everything is scaled down, so less convenient. Tinier houses, smaller cars, which cost vastly more to run, twisty, narrow roads that turn errands into journeys, terrible car parking, mostly requiring a considerable parting of cash, shops that close daily for 2 hours, some which hardly ever open and on Sundays, where the whole entire community stays in and 'rests'. Most significantly it isn't even on the same continent as my children and special friends, although much closer to all those 'lovely Brits' I hold so dear but still, don't I already live somewhere very special?
I do, but at the same time, this other place in southern France, fills a part of my soul which only it can. It is breathtakingly beautiful,


it is utterly enchanting and I have totally fallen in love with it. The meandering cobblestone streets and golden stone buildings,


the ambience,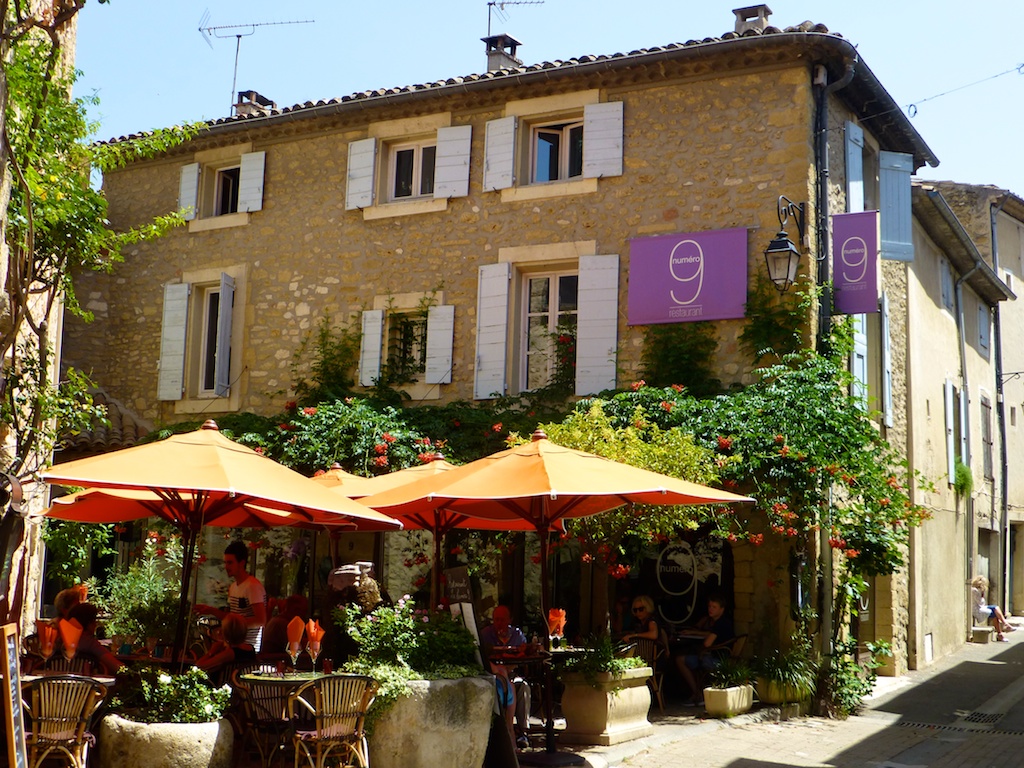 its' rich sense of the past.


The markets,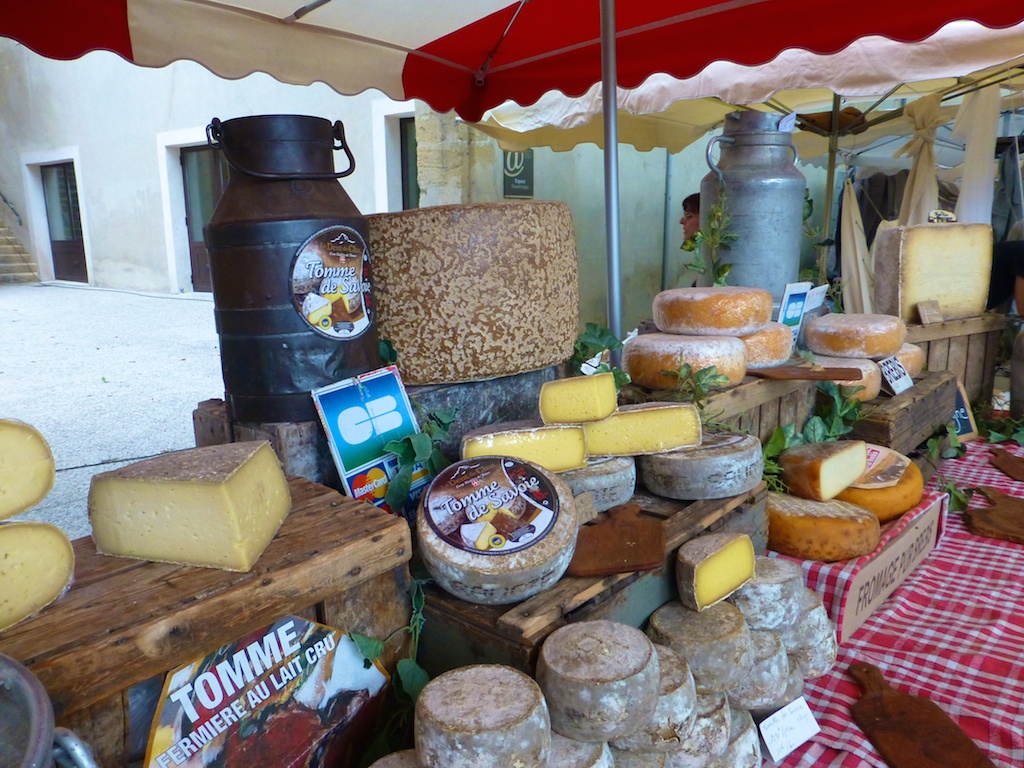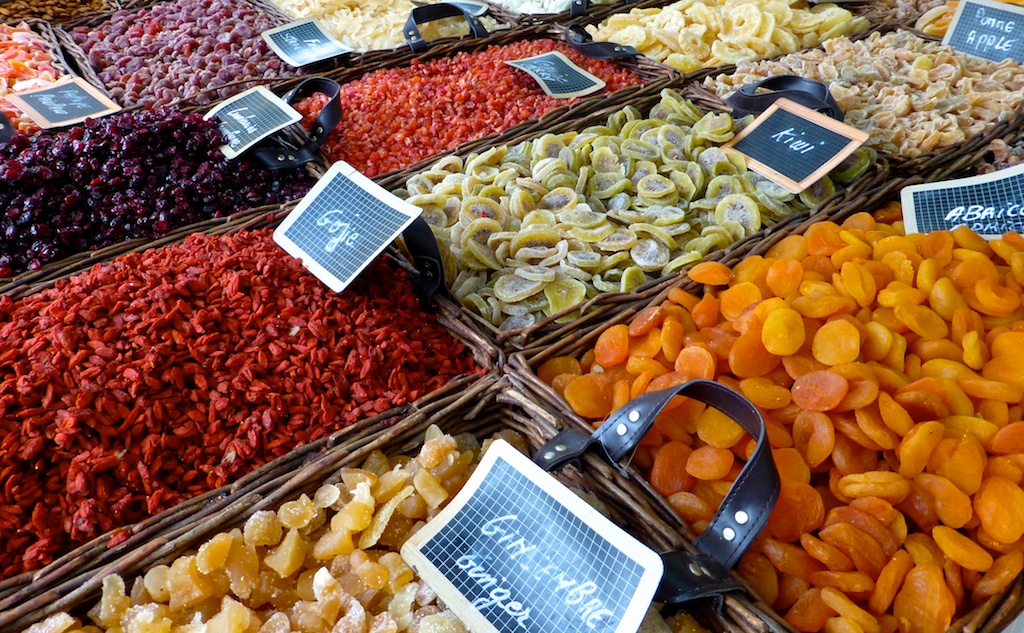 And staying in the oldest property in Lourmarin, dating back to 1573, how could one not be entranced?
Pulling back an ancient door way,


stepping across a cobbled courtyard,

opening a worn, wooden entry door which as it creaks open seems to whispers its secrets of the past to you.


Climbing the well trod stone, stairway, it is almost like living in a fairy tale….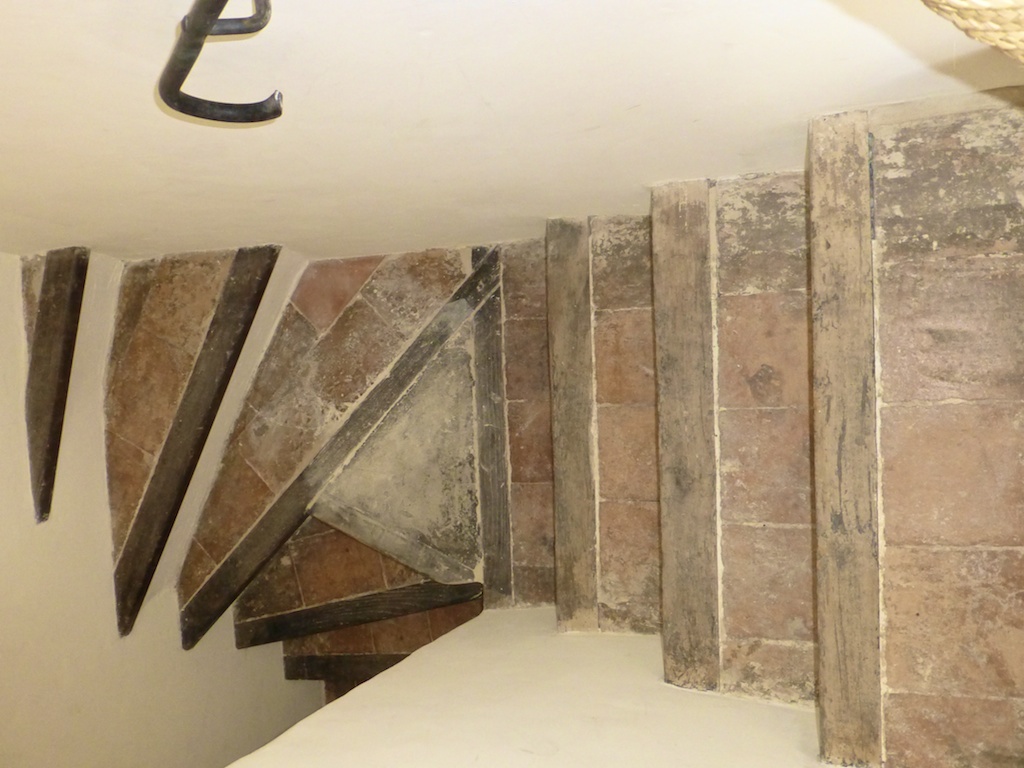 A doll's size apartment where probably scullery maids used to dwell, overlooking the clay tiled roof tops down onto the bustling little town below.


Listening to the clock chime every hour just as it has done for centuries.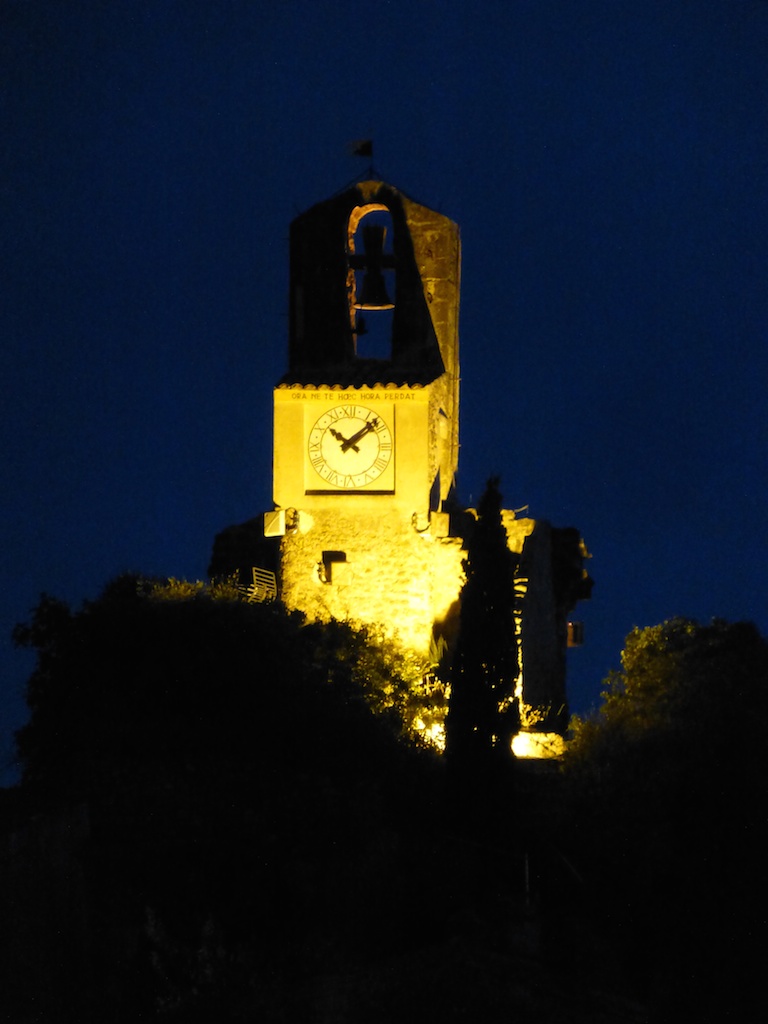 Becoming immersed in this captivating place, when on a drive to the grocery store this is part of your journey,


with heart stopping views,
and sights that make you gasp.

So perhaps it is no wonder that despite all of its quirky foibles, my love affair with Lourmarin endures.
For it is here that I find peace. I realize that peace is not a place, real peace is a state of mind but maybe to achieve it you need to be able to spend time in the right 'place' for you. Perhaps that's why people buy homes somewhere else; condos by the beach, cottages in the country, cabins in the mountains. It doesn't mean being there every day of the year but for some of the days of every year, 'fitting your life into that place…'