I have always wanted to cycle beside the shoreline at Lake Tahoe and take the bicycle trail along by the Truckee River. Last weekend we did both; what began as a leisurely bike ride by the lake to get a coffee became a 20 mile cycle from the West Shore to Squaw Valley! Once we'd started we couldn't help but keep going, it was just so beautiful! The following day we rested our somewhat sore behinds and cruised the lake; two wonderful ways to enjoy this incredibly special place!
West Shore Lake Tahoe from the bicycle trail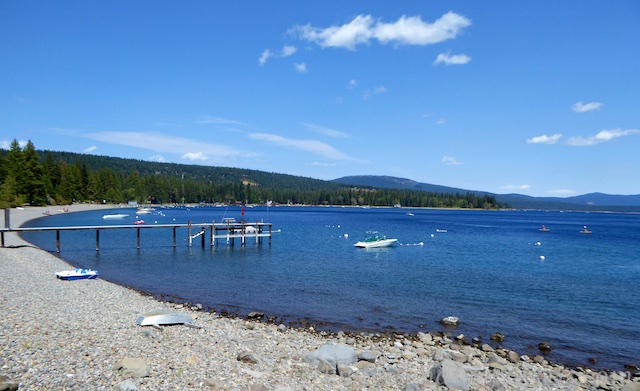 The trail through the trees by the Truckee River from Tahoe City


The Truckee River


Looking down the Truckee River towards Squaw Valley; this year sadly very parched!


Entrance to Squaw Valley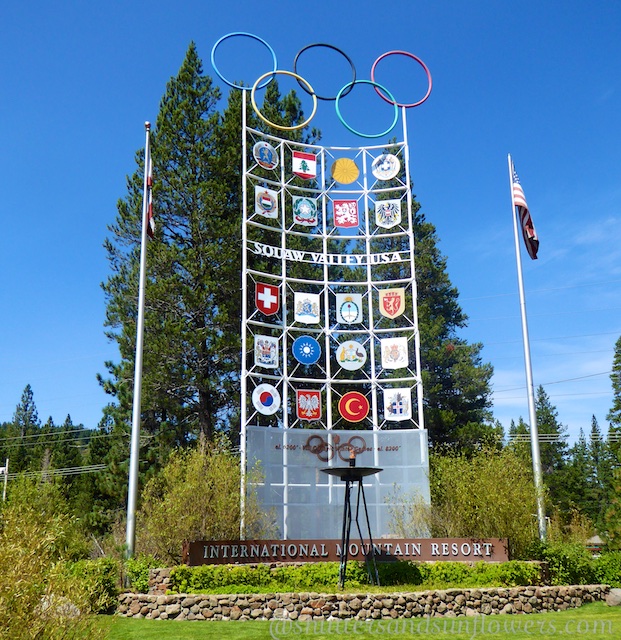 The bicycle trail next to the river heading back towards Tahoe City.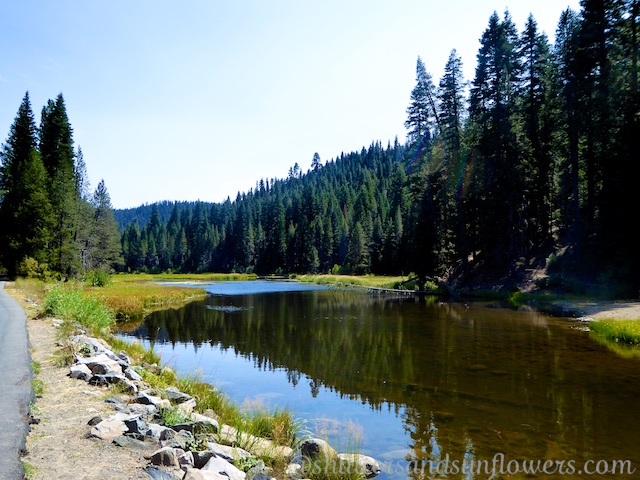 On Lake Tahoe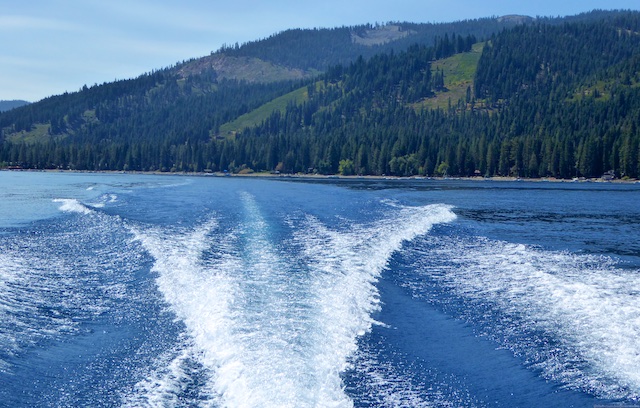 Sugar Pine Point, West Shore Lake Tahoe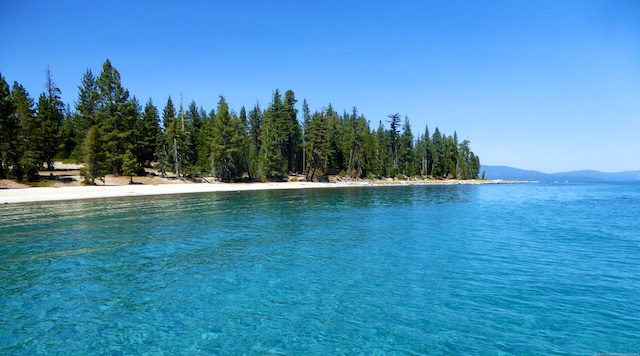 Moored on the lake!


A Tahoe classic.


Lunch on the deck of the West Shore Cafe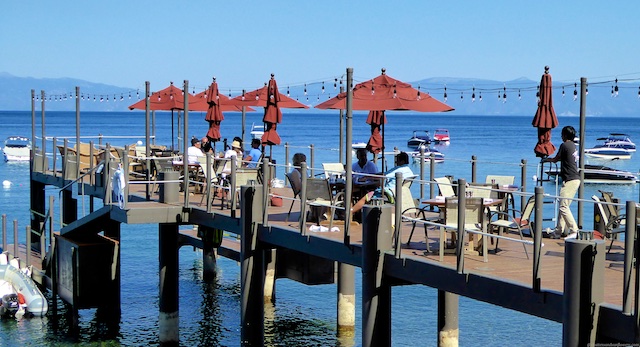 Emerald Bay, approaching Fannette Island, the only island on the lake


A tea house was built on Fannette Island as part of the Vikingsholm Estate, (the Norwegian style property on the shore of Emerald Bay), in 1928-1928. Mrs. Knight, who owned Vikingsholm, would occasionally take her guests by motor boat to serve tea by the small fireplace in her tea house on the island.
Making our way out of Emerald Bay.


"I thought it must surely be the fairest picture the whole earth affords" Mark Twain
Download the Lake Tahoe, California Travel Guide PDF here