At the the heart of the beautiful city of Uzès' lies the architecturally stunning, La Place-aux-Herbes.
La Place-aux-Herbes is a vast, cobbled square surrounded on three sides by golden, stone arches
whose domed canopy covers the patios of shops and restaurants.
Her central feature is a large stone fountain which sits quietly chuckling at all who pass her by.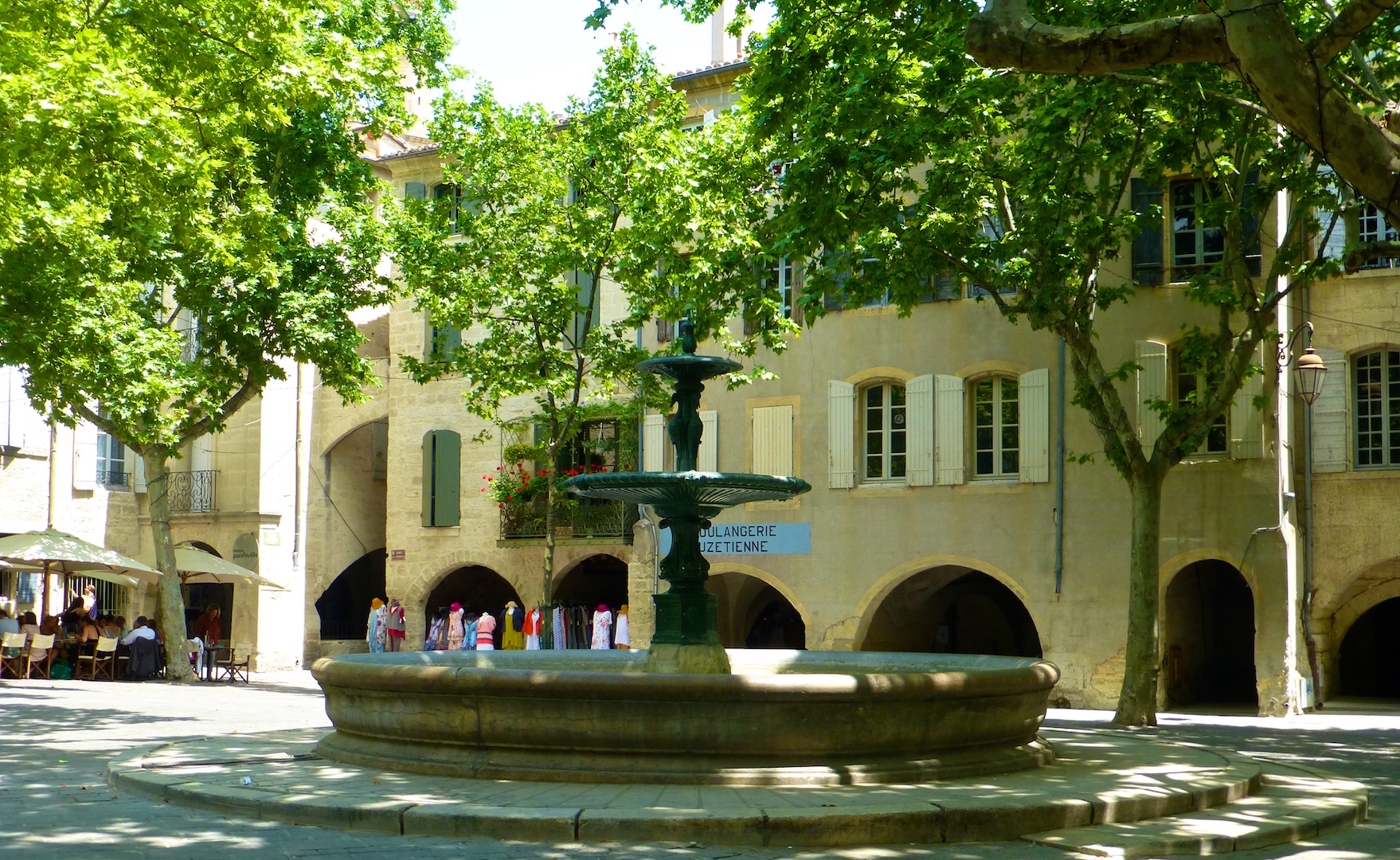 La Place-aux-Herbes is overlooked by tall, shuttered buildings,
softly painted in gentle shades of blue grey and violet, so delightfully French,
Place-aux-Herbes is like a splendid setting for a party.
Whether hosting her twice weekly markets, festivals, brocantes or local artisanal sales

Place-aux-Herbes is a place to gather, a place to meet friends, a place you will want to be in this charming, medieval city of Uzès.
Place-aux-Herbes has witnessed many of the the most important events in Uzès' history.
From being the site of public executions to where local traders organised events;
over the years her name has changed from the Place du Costel, Place de la Republique,
Place Royale, La Place and eventually La Place aux Herbes.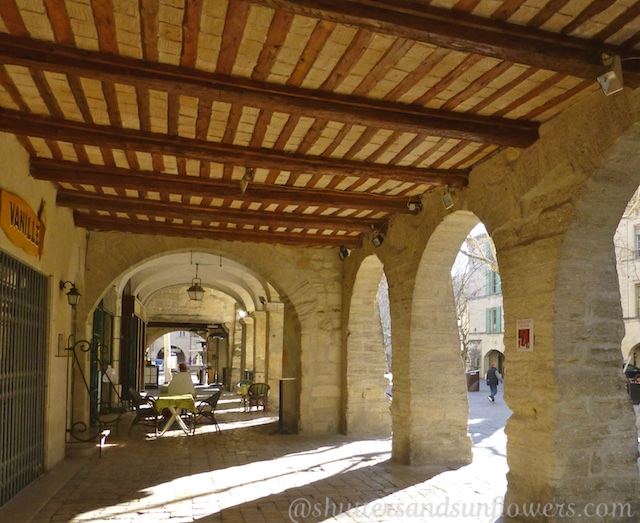 The golden ribbed arches of La Place-aux-Herbes were constructed gradually from 1450,
as Uzès began to prosper and grow.
La Place-aux-Herbes then became ringed with beautiful, medieval properties,
best appreciated, during winter, when her canopy of leaves has fallen
Every Saturday and Sunday the splendid nineteenth century fountain in La Place-aux-Herbes
becomes submerged by market stalls, the most sumptuous in the region
and surely one you don't want to miss!

CLICK HERE FOR FURTHER INFORMATION ABOUT UZES AND THE SURROUNDING REGION
AND A DOWNLOADABLE PDF GUIDE
and the surrounding regions of Languedoc Roussillon and Provence.