Shutters and Sunflowers' article about Cassis has just been published by 'Travel France Online' the excellent, free, online travel resource founded by Diane de la Guillermie which in her words, aims '……..to help you discover and enjoy French history and culture'. I have visited Cassis many times and enjoyed its unspoiled charm and the incredible Calanques de Cassis, the incredible finger like forges which penetrate its surrounding cliffs.
Watching the World go by in Cassis.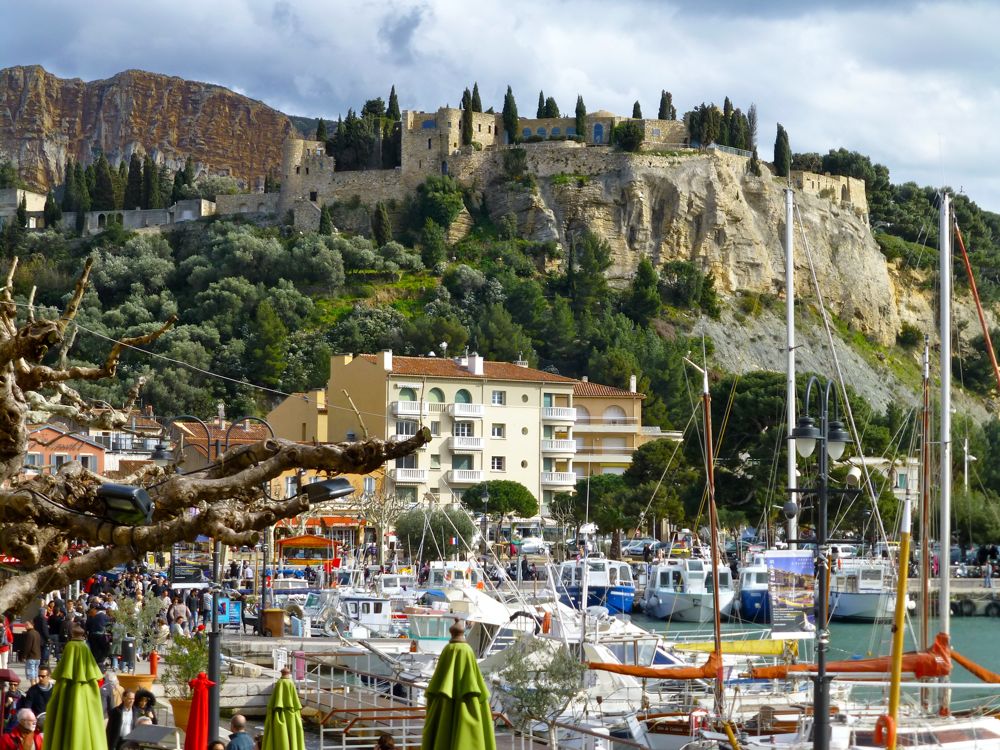 Cassis, a small, picturesque Mediterranean town and long time favourite destination of the French, lies about 40km south of Aix-en-Provence.


Unlike some of its more grander neighbours along the Côte d'Azur, Cassis has maintained a certain gentle authenticity, with its gaily coloured boats and tall, shuttered buildings, a sparkling water front and gently sloping sandy beach.
Click here to read the Cassis article from Travel France Online from Shutters and Sunflowers and
remember Travel France Online's site  should you be planning a trip to Diane's beautiful country, it is an invaluable resource for your travels to France!
You can remind yourself of the original article here.
CLICK HERE FOR A PRINTABLE PDF GUIDE ABOUT NEARBY  LOURMARIN & THE LUBERON VALLEY