Of all the places to visit with James, Les Baux-de-Provence was a 'must'. My first visit there had actually been with him, on a freezing, windy, Monday in early March 2012. It was out of season and James hadn't been able to tour the chateau or see the amazing Carrières de Lumières.
I have written about Les Baux previously, you can click here to read its history and despite this being my 4th visit in just 9 months it was still wonderful to return.

Guided by 'Arabella', our somewhat erratic Sat Nav, we were taken on a stunning route across the plains of Les Alpilles. High limestone rocks flanked the chalky terrain which sprouted olive trees, scrub oaks and heathers.
Our twisting, turning route certainly
didn't seem the fastest but it was beautiful. Finally we reached the lush valley
below Les Baux and the village became visible high on its rocky outcrop above us. We were fortunate to see Les Baux with few other visitors and bathed in brilliant afternoon sunshine. James marveled out how so much had been discovered about the history of this magical spot, the tumbled ruins being bought to life by the informative audio tour.


From the Chateau we then visited the incredible  'Carrières de Lumières', the Quarries of light. A breathtaking, projected video show in the caves of a former bauxite quarry by Les Baux. This cavernous space is amazing enough in its own right but light up by the art spectacle of the work of the artists Vincent Van Gogh and Paul Gauguin, even the biggest of art philistines can not help but be entranced.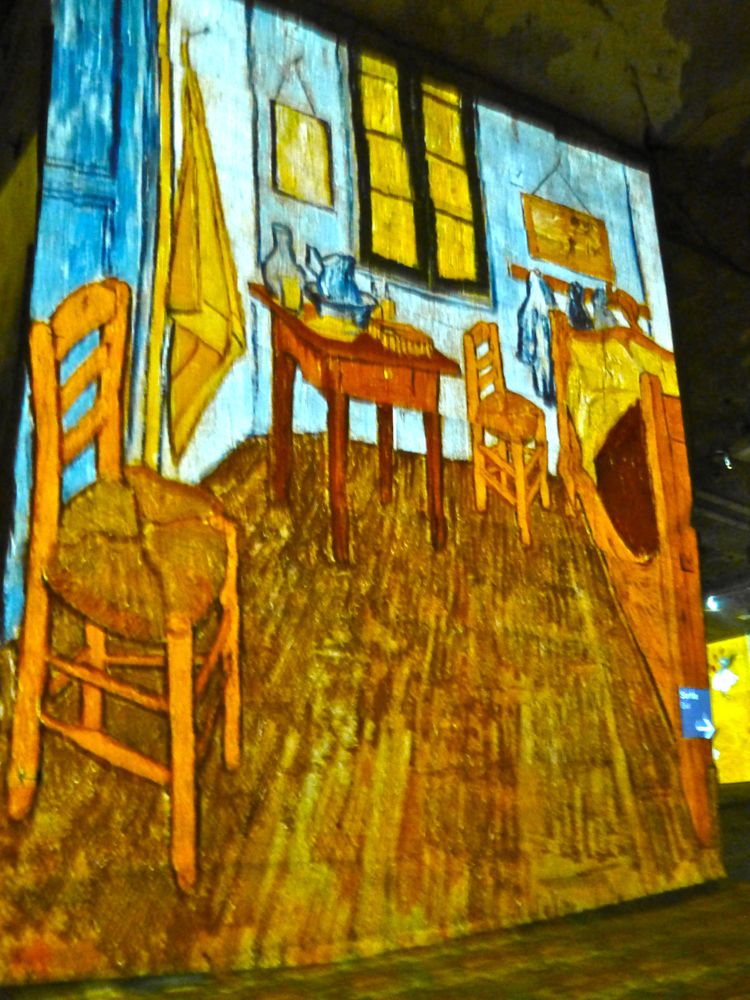 70 video cameras project the art of these two great men in a unique audio visual display. Both artists started their careers by painting northern French landscapes before spending nearly a year together in southern France in Arles, the Roman town a short distance from Les Baux.
As you stand and watch, you are totally immersed in this artistry. One scene fading into another on the walls all around you, on the floor and on the ceiling. Together with the evocative music your heart is stirred at such talent, both of the artists and the modern technology, which has created this drama!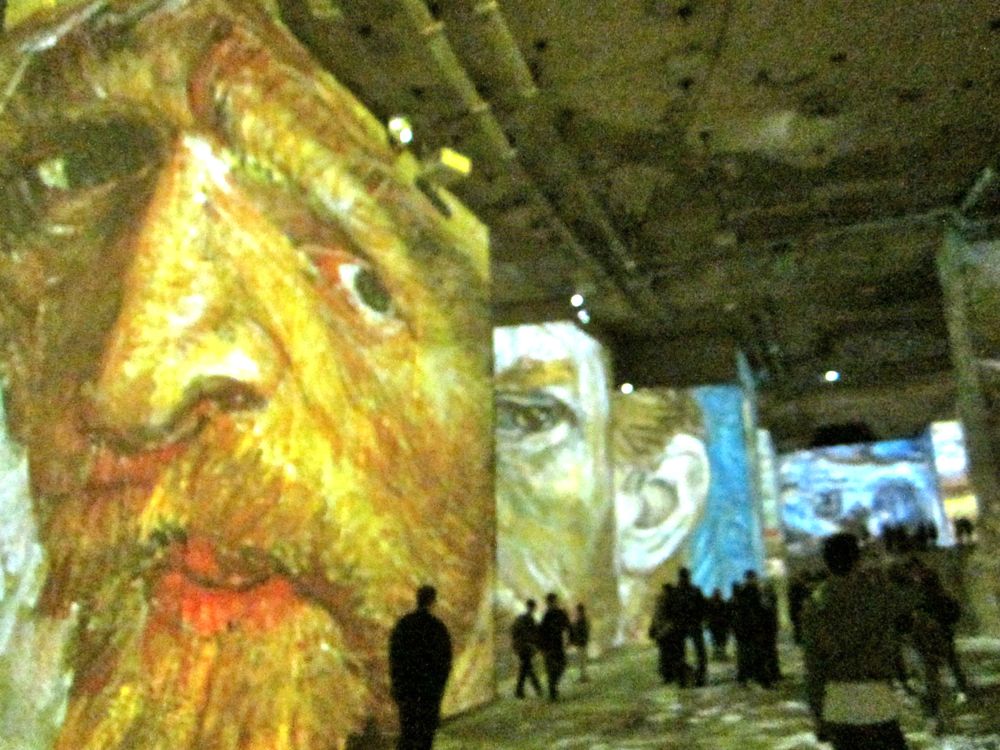 Finally we tore ourselves away and were treated to a golden, twilight journey, back through the valley floor below Les Baux, abundant with olive groves and vineyards
Download the Lourmarin Travel Guide and the surrounding area of The Luberon, Provence here, do let me know your recommendations !