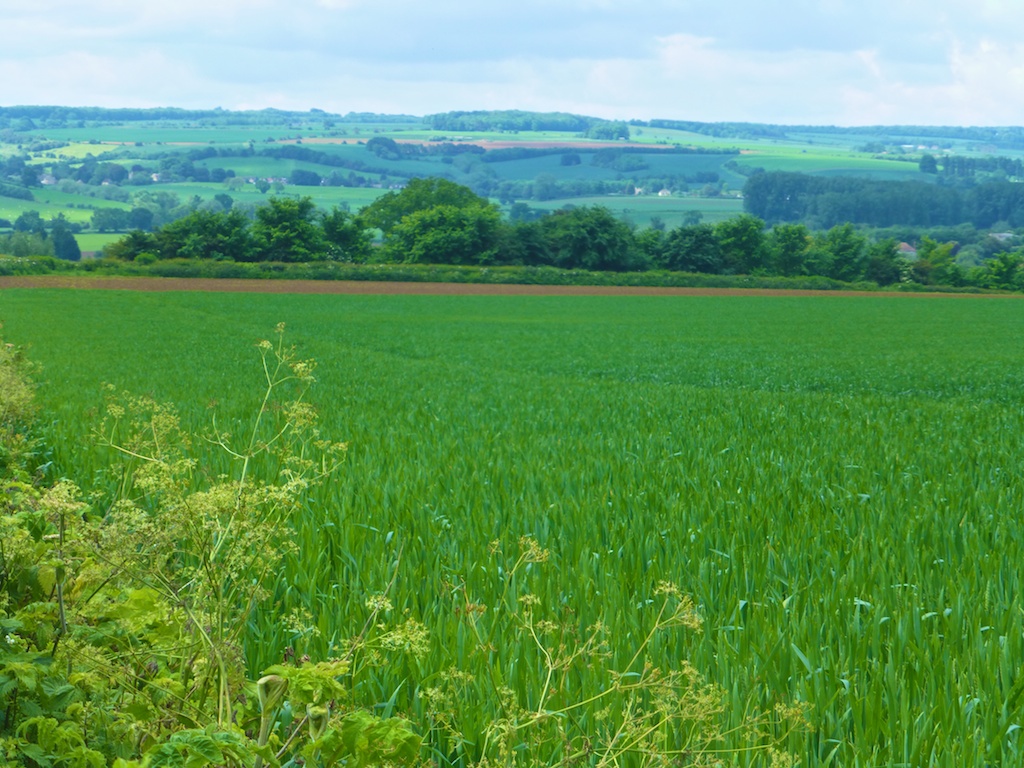 The rolling, English, Gloucestershire countryside; resplendent in her summer dress of emerald greens and buttercup yellows, delicately patterned with lacy, creamy, cow parsley. Small hamlets cluster together in the folds of the gentle hills as the sheep tend their lambs, dotted all over the landscape like specs of cotton wool. The air is filled with the hum of bees and the chattery tweeting of small birds and pigeons cooing. Everything is fresh and expectant, as you meander along the country lanes, flanked either side by the hedgerows, is there anywhere in the world prettier? I think not, but then I am biased!!

Two Brits in the anoraks with their dog and their picnic which doubtless includes a nice thermos of tea….. such a heart warming British sight. They could have been sitting here for the last fifty years, so unchanged is the view of them, adorable!


This gate is firmly shut but not high enough to stop one from hopping over!


and this one leads into the farmyard.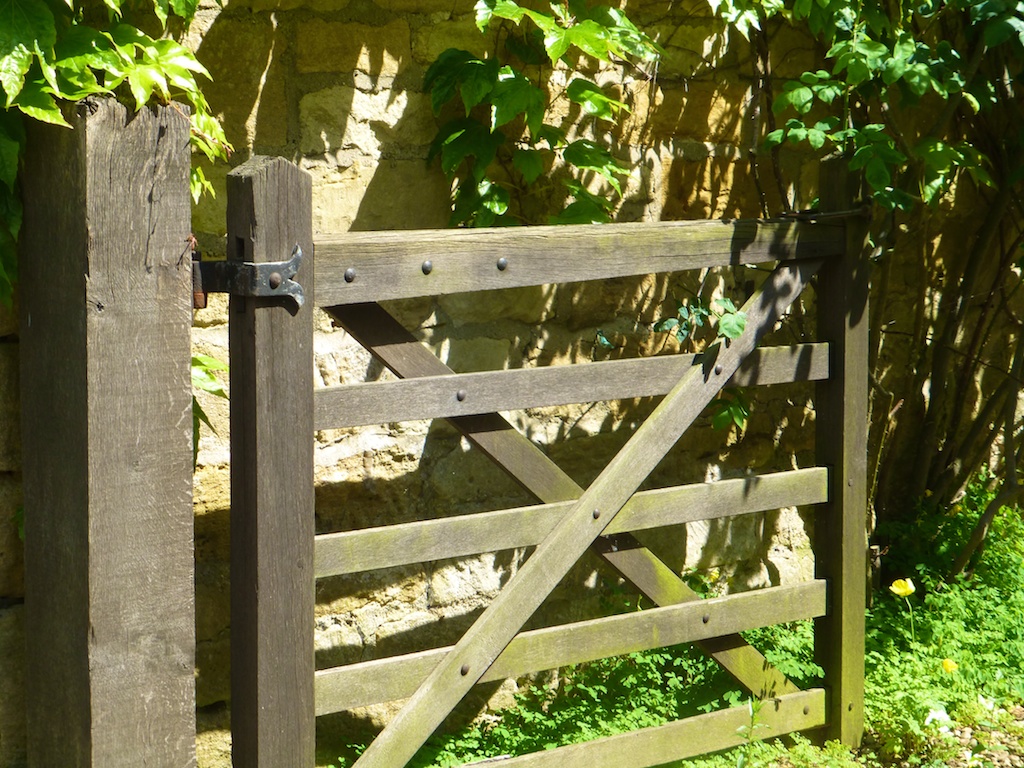 A peacock proudly struts amongst the humbler chickens, who cluck and fuss as their territory is invaded!


A woodland track leading to who knows where…………..perfect!