When I was a little girl and first travelled to London I remember feeling so excited to visit our country's capital city, London, the name I had seen so many times on road signs! It was a big family outing, we got dressed up and went out to lunch AND dinner. Our parents, full of enthusiasm eagerly toured us round, it all seemed so wondrous and unending; from Harrods, to Hyde Park Corner and Marble Arch, round back to Buckingham Palace, up the Mall to Trafalgar Square then down Whitehall passing Downing Street where that important person, the Prime Minister lived, on to Big Ben and the Houses of Parliament, the list was endless; the museums, St Paul's Cathedral, Westminster Abbey, The Tower of London, so many famous buildings and sights which I'd only seen in photographs or on the television. Red London buses, black London taxis, incredible museums, outstanding theatre and shops bigger and grander than I'd ever seen, bridge after bridge over the River Thames which seemed unrecognisable as the same river I was used to feeding the swans by in our home town! I remember feeling very tiny but I also remember thinking it was all so fabulous! So many years have now slipped by, so many beautiful cities now visited all across the globe but my capital city, London, still holds the most special place in my heart and I still think that it's pretty fabulous!
Admiralty Arch leading down to that famous royal palace

We had tea at the palace, sadly the Queen was too busy to join us! The tour of Buckingham Palace, the busiest royal palace in the world, was absolutely incredible (sorry no photography allowed inside!) It's a palace befitting our wonderful Queen Elizabeth II, who on September 9th 2015 became the longest reigning British monarch ever; serving her people with unwavering dedication and a tireless commitment to duty for over 63 years.


a glimpse back through the trees


in the beautiful grounds of Buckingham Palace where annually the Queen hosts her garden parties.


Queen Victoria started the tradition of the Royal Garden party at Buckingham Palace, depicted in this painting by Frederick Sargent, June 20th 1887.

Iconic London
A red London letter boxes and black London taxi


An English telephone box


Beautiful London red brick buildings in Mayfair


and despite of all the luxury cars one finds lining the streets of Mayfair to me this 'Chelsea tractor'
is one of the best, still the ultimate British vehicle, albeit somewhat redundant here!


Selfridges, Oxford Street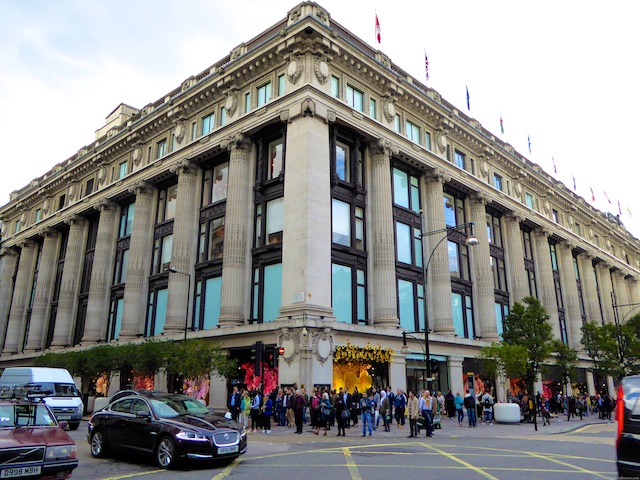 On a late Friday afternoon London pubs are packed with people spilling out onto the streets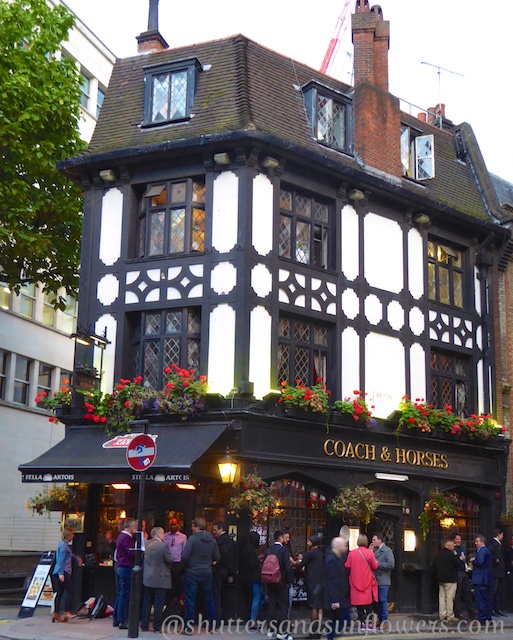 Piccadilly Circus at dusk


London theatre district, Shaftesbury Avenue ~ 'Thriller Live' was fantastic, Michael lives on!


London, a city that never disappoints!


What do you love most about London?!