Where are the the best restaurants in Lourmarin? Where can you enjoy a paper thin pizza fresh straight from the wood smoke of a 'feu de bois' oven?  Perhaps you'd like to sample fresh, beautifully presented local ingredients within the captivating ambience of a former olive mill? Or be pampered by award winning chefs at a Michelin star restaurant? For a tiny village in the Luberon, there are several restaurants in Lourmarin to choose from you can dine casually in the square at any of the cafés in the centre such as Café Gaby, (our favourite for coffee) L'Insolite ~ here are some we like:
RESTAURANTS IN LOURMARIN
Rue du Temple, 84160 Lourmarin Tel: +33 (0)4 90 68 06 69
Price: from €35.00 per person Closed: mid January – February
Fabulous restaurant in a delightful old olive mill, as delicious
as the charming hotel, in which it is located!
Beautifully presented regional food, excellent service, you won't be disappointed
Rue du Temple, 84160 Lourmarin 
+33 (0)4 90 79 00 46 
(no web site)
Price: from €35.00 set menu
You will almost certainly be introduced to some new flavours here!
Photographed above, No 9 consistently serves some of the best food in Lourmarin.
Route Apt, 84160 Lourmarin, France    +33 (0)4 90 68 00 33
Price: Lunch and dinner (same menu) mains €12.00 – €30.00
One of our favourite spots in Lourmarin for a delicious, thinly sliced steak,
smothered in a roquefort, mustard or shallot sauce,
the most wonderful 'frites' & a crisp salad.
On a cold winter's night, sit by the central open fire and dine by candlelight, perfect!
Also offers scrumptious crêpes and offers good daily specials.
2 Rue Albert Camus 84160 Lourmarin +33 4 90 68 23 33
Price: From €12.00
Best pizzas in Lourmarin, cooked to perfect in the 'feu de bois', also available for take away.
Serves other delicious Italian dishes, booking required as it's always packed!
15 Avenue Philippe de Girard, Lourmarin, France +33 4 90 68 23 73
Price: From €17.00
Charming bistro food always fresh and tasty
Place de la Fontaine, 84160 Lourmarin Tel:+33 4 90 68 02 03 Price: from €17.00 Delicious local food open all year 7 days a week, we love dining on the pretty rear terrace or on the street at the front outside
RESTAURANTS WITHIN A TEN MINUTE DRIVE FROM LOURMARIN
Route de Lourmarin [ D943 ] 84160 Cadanet, Tel : +33 (0)4 90 68 11 79
Price: Restaurant, approx: €80.00 Bistro, mains from €30.00
Closed: mid January – February
Renowned chef, Reine Sammut's 
exceptional, gourmet restaurant (closed Mondays and Tuesdays)
and an equally delicious but more casual Bistro (closed Wednesday and Thursday).
Also a wonderful, 4 star boutique hotel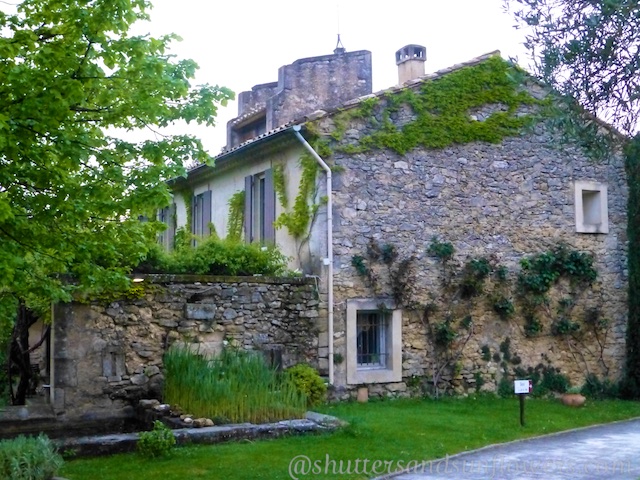 32 Place de la Mairie 84160 Vaugines, France     Tel: +33 (0)4 90 77 11 08
Price: €32 set menu   Closed: Sunday and Mon &Tues lunchtime
Caroline and Benoit will welcome you to this charming former pizzéria,
now a delicious bistro.
Place de l'Étang, 84160 Cucuron, France   +33 (0)4 90 68 21 99
Price: from €40 set menu  Closed: Mon and Tues
1 Michelin star, pretty wonderful!!!
Route de Roquefraiche, 84360 Lauris Tel: +33 4 13 98 00 00 
Choose from Michelin-starred Le Champ des Lunes (from 58 euros), & La Cuisine d'Amélie creative small plates, (14-20 euros) on the terrace
1 Avenue des Bruillères, 84360 Mérindol  Tel: +33 (0)4 32 50 20 82
Only open April -October. Price: Mains from €25.00 20 minutes drive from Lourmarin, imaginatively cooked cuisine with local produce, a very pretty garden for lunch. People hesitate to write a review as they want to keep it a secret!
Let me know what restaurants in Lourmarin you have discovered!
Click here for more suggestions of restaurants in the Luberon villages!