When hiking the Tahoe Rim Trail one is following in the footsteps of many; winding your way through the sequoia and pine trees to every so often catch glimpses of Lake Tahoe glistening in the distance. Walking beside Mother Nature like this restores the soul, every day trivia gets put into perspective, how splendid to have little else to think of apart from where your path might lead!
The Tahoe Rim Trail is a 165-mile long hiking trail around Lake Tahoe in the Sierra Nevada and Carson ranges. The trail ranges in elevation from 6,240 feet at the outlet of Lake Tahoe, to 10,338 feet at Relay Peak in Nevada. About 50 miles  of it, above the lake's west shore are also part of the much longer Pacific Crest Trail.
We joined it at Highway 267, about a 5 minute walk away along the fire road, you easily find the well sign posted Tahoe Rim Trial.
This is a walk in the footsteps of many others. Inexperienced hikers should not be discouraged as this part of the trail is only about a 30 minutes walk through just moderately difficult terrain which drops you back onto the fire road from which it is an easy but serene hike back to the car park!


Hiking thought the sequoias and pine trees one can't help feel the spirituality of being so close to Mother Nature and becoming wrapped in her embrace


We drove the fire road by Tahoe Rim Trail from route 267 to Tahoe City.


The views back across the Sierras towards the alpine ski resorts of Northstar, Squaw Valley and Alpine Meadows  were stunning!


As we drove back home, east round the lake from Tahoe city, the shore line next to the Cal Neva Resort glistened in the late afternoon sunshine. Such a life time away from the heady days when Frank Sinatra owned it and and Marilyn Monroe was one of the illustrious glamours guests who stayed here.


Further along Lake Tahoe's East shore, the Hyatt Regency's catamaran, Sierra Cloud, headed off into the sunlight for her last cruise of the lake for the day.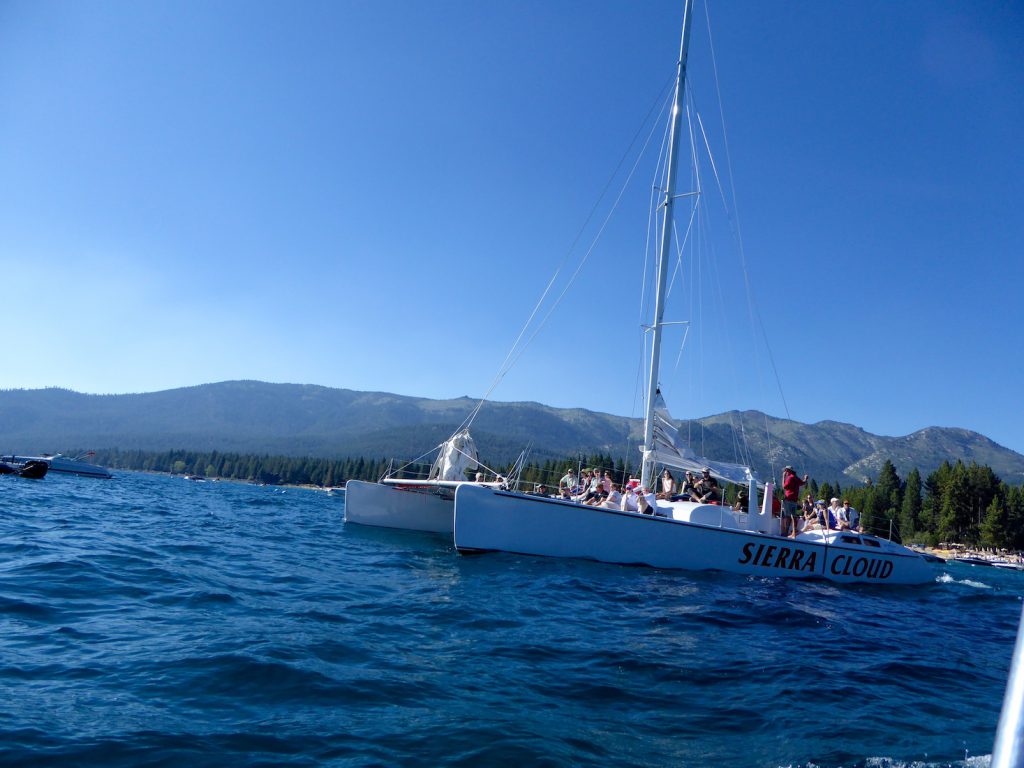 Download the Lake Tahoe, California Travel Guide PDF here- my suggestions for where to stay, dine and play!

If you would like to learn more about hiking at Lake Tahoe click here on the Tahoe Rim Trail's website where you'll find maps and information