When you leave a place for several months, however much you love it, even somewhere as special as Lourmarin, you find yourself wondering. Wondering if it it really is as magical as the images you have so firmly imprinted in your mind. Wondering whether you'll feel the same when you return. And then you do and wonder why you ever left.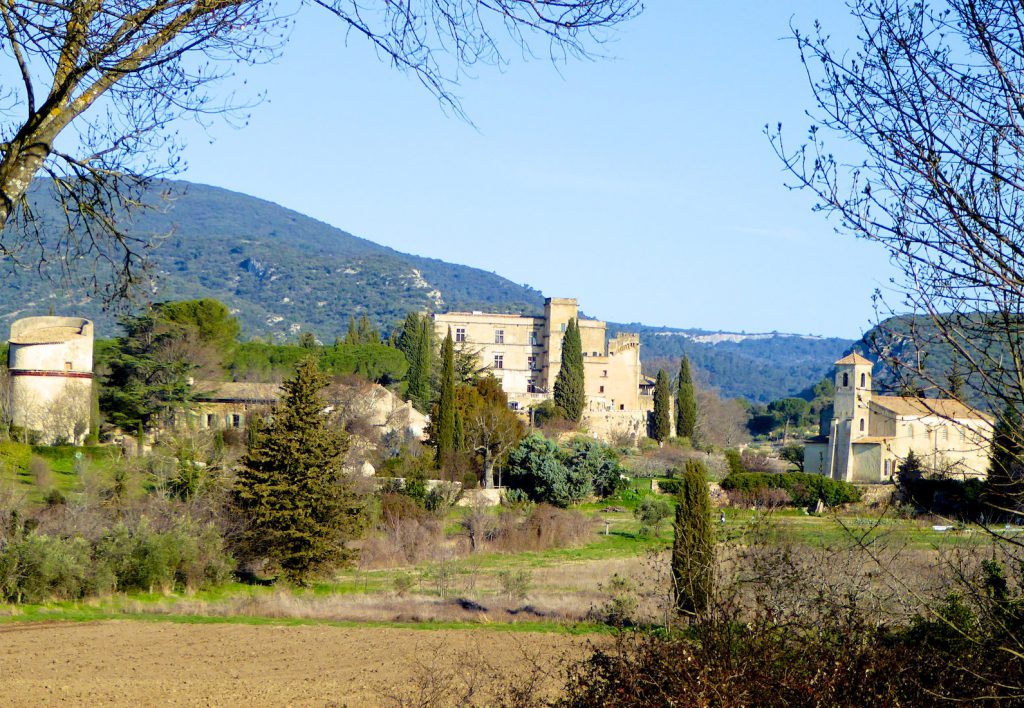 As I've often said, life is a journey, full of crossroads and decisions, some we chose, others we'd rather not. Along the way we pass by many doors, some we leave closed but some we open…..
There were many reasons not to open this door, but I'm so glad we did.
It's a year since we made the decision to buy our little village house in Lourmarin and framed by the cherry blossoms, we've been reminded why we named it Maison des Cerises. (House of the Cherry Trees)
From our terrace looking up my street, all just as we'd left it, now kissed with the promise of spring, my heart skipped a beat.
Gazing across the roof tops of my fairy tale village, beckoning me once more to step within its embrace, it felt good to be here.
Nearby, Mount Ventoux, at 1912m (6270feet) the highest mountain in the region, technically part of the Alps, is still kissed with snow. I stared in wonder at the views across the Luberon, fields of fruits trees, the gnarly fists of vines and clumpy rows of lavender like sleeping hedgehogs, all lying dormant about to burst.
Which they've begun to do.
The weather is still erratic allowing for occasional el-fresco dining, although we were more than happy to eat inside under the stone arches of this charming former sheep fold, Le Bergerie, in nearby Bonnieux.
And how could anyone be anything but captivated by the views, the enchanting 'village-perché' of Bonnieux.
With Easter visitors our market in Lourmarin is back in all its resplendence.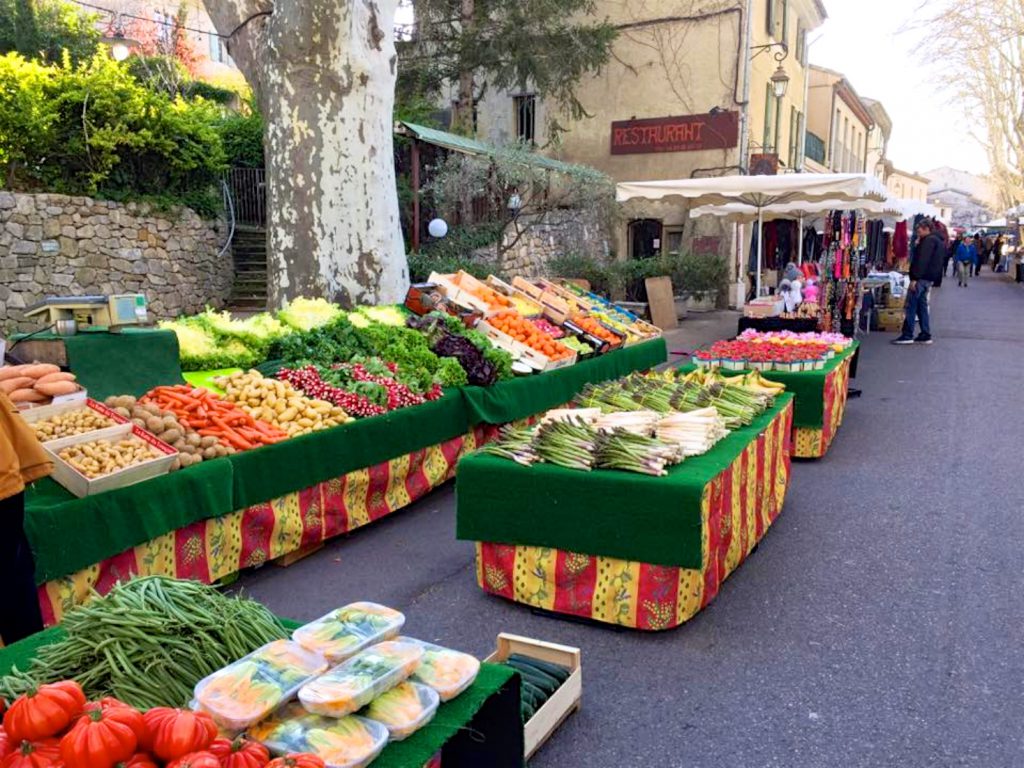 A little quieter at this time of year but still full of temptations.
Surrounded by wineries, we have been discovering some of the local vintages and love the stunning Le Château Constantin just along the road in Lourmarin.
Here they use terracotta barrels, an ancient 8000 year old method, one we'd never seen. Having sampled and splurged, it's set to be a regular favorite!
We're still on a quest to fill the house with treasures from the local brocantes. Many of which require some TLC.
So I just spent a wonderful day perfecting my techniques with Annie Sloan chalk paint and wax. In a cave like workshop, along a cobbled street in the delightful 'village-perché', Ménerbes, another of the Luberon's  'plus beaux villages de France, is Artelier de Color. Here the talented and delightful Liz shared her secrets with me, it was such a thrill!
Many of you have been kindly asking me about my book, it' still a work in progress. I've been talking to agents and this weekend am visiting the current owner of Château des Fouzes in Uzès where the Poles who first cracked the Enigma Code, lived during World War II. It's very exciting!
I know this is a long overdue update to my blog, life gets busy but despite all that's going on we've truly made this special corner of France, Lourmarin, a part of our lives.
Maybe not forever but for now, for this part of our journey. And isn't that the point; life, the journey, isn't about the destination, what you're going to do when you get there, wherever 'there' is, it's about the now and for us that now is spending some of our time here, lucky us…………..
Click here if you'd like to rent our village house in Lourmarin, Provence.